Grittle's Wild Outback Adventures: Axis Fuel Caches
​Oy! It the Crocodile Hunter Stev- I mean Grittle. And I have come across a big wallaby that is, in my opinion, is breaking the already broken 3v3 and 4v4 team games!

I present to ya, THE WEHRMACHT FUEL CACHE COBRA

Just one secured sectors from these fellas can have your mutilated dead body crawling with Kingtigers and Stuka Trucks! These guys are even more deadly than em' Nile Crocodiles I met a few hours back!

Now how to wrangle these caches of pure satanic evil?

​Simple! Just make the OKW only get 25% of the benefits of the fuel cache stacked on the 33% less fuel. The same goes for this equally as evil poisonous reptile! THE LUFTWAFFE SUPPLY DOCTRINE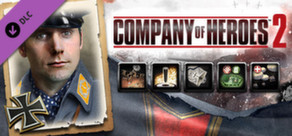 Though not that harmful by itself, this beast is literally Satan when with an OKW teammate! So the fuel and munition drops are only 25% as effective for the OKW than a Wehr Teammate!
So there ya have it! I more step to balancing out the unbalancable!
NEXT TIME ON GRITTLE'S WILD OUTBACK ADVENTURES......
GRITTLE TAKES ON ONE OF THE MOST DANGEROUS TURTLES ON THE EASTERN FRONT.......
PROSTTRUPPEN
Howdy, Stranger!
It looks like you're new here. If you want to get involved, click one of these buttons!
Quick Links