The Following thread is brought to you by:
The letter:
O
and
P
and The Number:
867724.5
Okay Now that we've cleared our sponsors, now we can talk about the USF commanders!
Armor Company
Rifle Company
Infantry Company
and.....
Airbourne Company
and thats it!
B-b-b-ut Grittle! wut about mechanized and recon!
Thats the joke my dense headed friend! It shows that those 2 commanders are nearly useless after 2 minutes in the game!
Now before I act like an idiot even more, Lets go over the 2 commanders and find solutions to make them useful!
WC51 Truck: Best Clown Car in the game, but only useful for 45 seconds. And currently 1 of 1.5 counters against Kubel for the USF.
SOLUTION:
This is a multi-step process,
For Science!
1: Replace the .50 Cal in the name with .30 Cal, Dont Change the Stats.
Hahaha Grittle is so dum y u do dat?
@: Give it an upgrade to give it a .50 Cal MG, Complete with Increased Damage, Accuracy, Penetration, and everything offensive in general, Upgrade will cost 30 Munitions
What would It do? Well, Relic said that the main problem of balancing such a unit was making it so it was useful, but not OP. but how to balance a unit that comes at CP0? this upgrade makes it so that the truck can last longer into the game as a useful infantry AND light vehicle hunter.
Withdraw and Refit: Only Useful Ability, Rewards you for keeping your light vehicles alive in the long run
Nothing to see here, is gud
Halftrack Group: Paper thin vehicle holding a paper thin squad. why would you even get this, is too expensive
SOLUTION:
Make Halftrack more Durable and/or lower the cost. increase assault engie squad size OR replace the engies with Calvary Riflemen
G-g-g-g-grittle! Calvary Riflemen are OP! didn u ply AA?
Dude, really? in the soviet campaign, Shocks had volley fire as a vet ability and Penals were a free callin, Are those in MP? no? so I bet Relic will balance such a unit for MP too.
Recon and Arty Strikes (Im putting them together for a reason)
Now these are great abilities, But here is my problem with it:
The Major already has these abilities. So its really unnecessary to have since they both cost the same. do the same.
Which made me come to a conclusion: Mechanized used to be a commander where you could skip T4 entirely, seeing as you have both Major abilities and assault engies to repair.
So that could mean the Easy 8 was supposed to be in Mechanized Company, and WC51 was going to be in Rifle Company. seeing how the Easy 8 would work perfectly in Mechanized, and the thought of Vet 2 Riflemen on Trucks 2 minutes into the game sounds horrifying.
Now on to Recon Support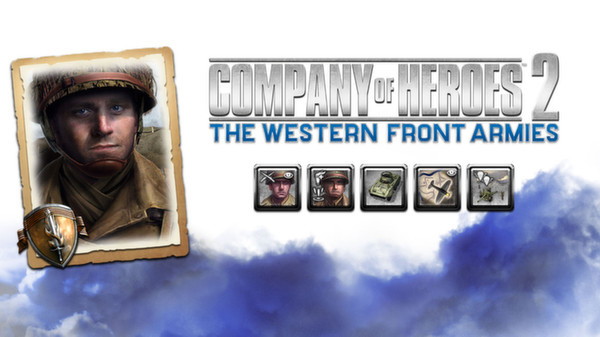 RIFLEMEN WITH SHARP EYES: RIFLEMEN SEE FARTHER IN BUILDINGS AND IN COVER, unless there's 1 guy outside of cover, then its useless.
SOLUTION: Have a minimum of 2 Soldiers in cover for the ability to work. that simple
IR PATHFINDERS: Pathfinders that can snipe and call in nukes.
SOLUTION: Nothing really, they do what they advertise, Pathfinders that trades 1 guy for artillery, supposed it could be cheaper, but arty is arty
GREYHOUND: M20 Utility Car that doesnt lay mines, but instead has a nerfed to the ground canister shot.
SOLUTION: Canister shot needs a slight revert in nerf, maybe being able to critical at 60% minimum, and maybe buffed the main gun too.
Recon
Is gud, not la complete replacement of Major, and in line with
recon
support.
Airdrop Combat Group: Gain the ability to get 2 paratroopers and an AT gun to drop anywhere for only 720 Manpower! Float today!
SOLUTION: The only thing I could think of is to lower it by 1 CP, having it appear earlier, But you still have to float 720 manpower, If the made it 400 Manpower, 100 Munitions, then it would be used more, either that or make it a near carbon copy of the luftwaffe airdrop attack, which P47 MG strafes, then 2 squads of paratroopers dropping in on the area for 300 Manpower, 150 Munitions.
I have tried my best to make this balanced, now for a moment of silence to our fallen comrade, the sturmtiger
REST IN REICH 2014-2015 jk let see how it works in it's new home for now.