Hello and greeting @ the Coh2 community here.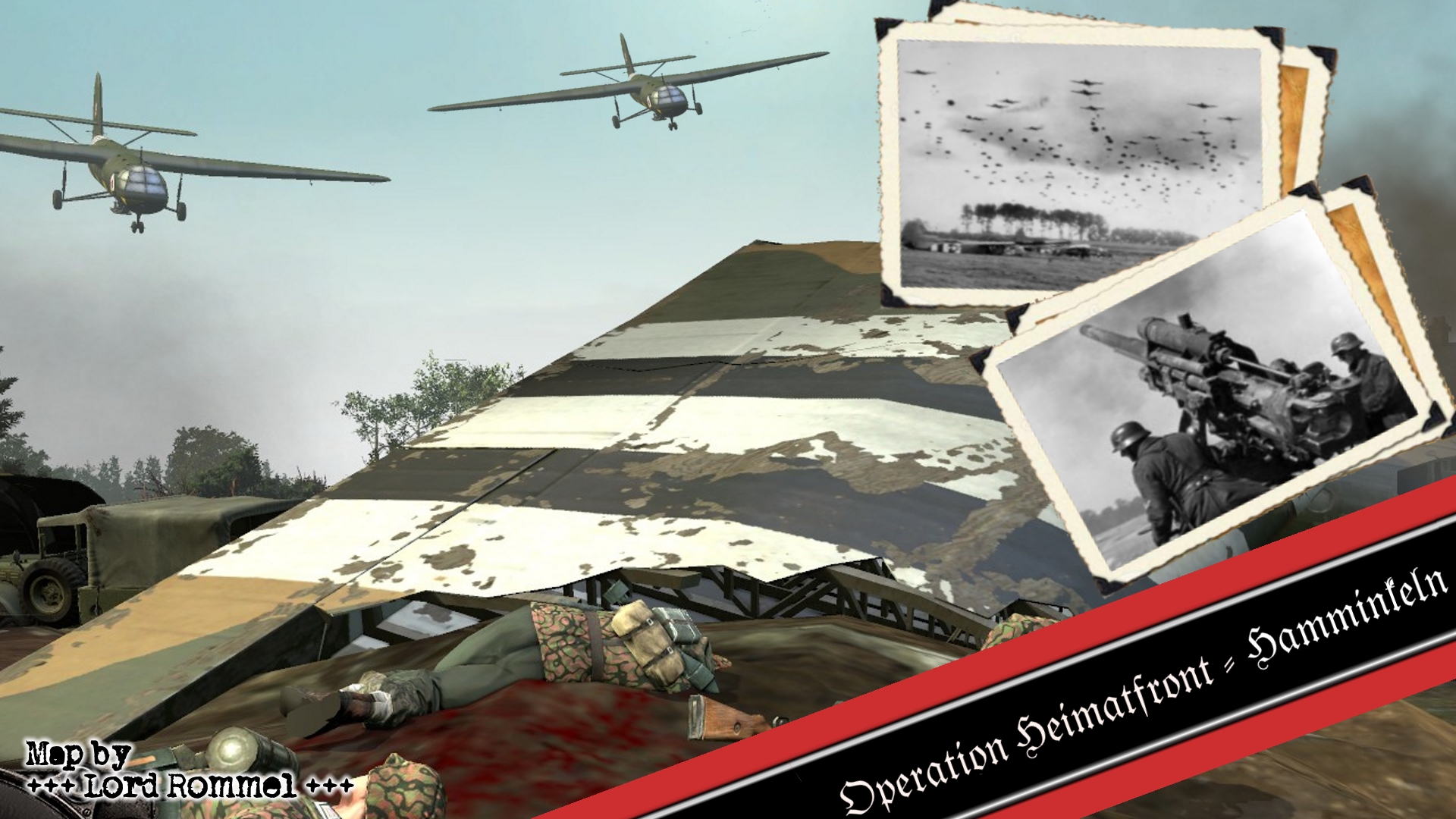 Today i want to present you my new map called [click here =>]
(2 - 4) Hamminkeln
.
As part of the Operation Plunder the british Field Marshall Montgomery planed an airborne landing on the right side of the river Rhine to support the alliied crossing of germany's last defensive line. On 24th March 1945 the britsh 6th Airborn and the US 17th Airborn Division were dropped near the town of Hamminkeln during Operation Varsity. The region was defend by local german Flak soldiers, Volkssturm units and small parts of the 116. PzDiv. All in all they couldnt withstand the alliied offensive and within hours the alliies concquered all objectives.
The map is part of my privat project to create a series of map around the history of the 116. Panzer-Division, the "Windhund" division from North Rhine-Westphalia! Part 1 of this project was Kranenburg.
For more information and screenshots visit the steam workshop.
I have to thank MaxiKing6 for his help. Please leave comments and feedback!
Please vote for the map. I hope you love and enjoy the map.
Thank you very much, Lord Rommel.