Now, contrary to popular belief, this game is pretty balance... at least compared to launch. Its like the stock market: ups and downs, but usually rises over time.
But the 1 thing I have been oh so complaining about since I started playing is THIS ONE THING.......

Well, not entirely, there is also this:
And that...: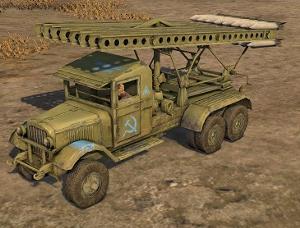 WAIT WAIT, NOT THE UNIT, ITS THE VET ABILITY, ITS MORE USELESS THAN NON-FLAMER COMBAT ENGIES IN COMBAT
Yes, for those of you who do not look at the lower bottom right screen of your computer ever... usually, when units hit vet 1, they get access to abilities that gives them purpose... unity... uniqueness....
?even extra testosterone!!!
BUT NOT THESE 3 ABILITIES. THESE MAKE YOUR UNITS WEAK, BLAND, COMMUNIST, AND SOMETIMES COMMUNIST
And!!!
CAPITALIST!!!!
And that is why I, GRITTLE, has come from his lair to teach these punks a lesson. to not mess with me or em penal battalions because lets face it...
They have other problems at hand....
AND IN SPEAKING OF PROBLEMS!!
All soviet infantry share one gruesome secret..... no, not that they are capitalists....
TTTTRRRRIIPPPPPWWWIIIIRRRREEEEEE FFFFFLLLLLAAAARRRRREEEEESSSSS (TripWire Flares is you can read screening witch language...)

Tripwire flares ARE the most useless, situational, waste of munitions that ever came to existence. I have tried to find any use for them in any possible way
AND I CANT FIND A SINGLE ONE.
You want vision? get a sniper and use their flares. or recon plane the area, or spy network it, or ACTUALLY SCOUT WITH INFANTRY AND NOT HOPE THAT SOME IDIOT WALKS OVER A MINE.
But my biggest gripe: Shock Troops, an infantry unit that is use to be on the move. HAS THE ABILITY TO STAND STILL AND MAKE MINES FOR 10 SECONDS.
SOLUTION: Give Shocks oorah as vet 1, Move Penal's oorah to vet 1, give Conscript and guards the ability to make the default soviet landmine as vet 1. and I dont care for the rest. the rest can rot in a ditch for all I care.
NOW, HERE IS THE TANK CAPTURE MODE ABILITY!!!!!!!!!!
Do I even need to talk about it? but in my opinion, its a decent vet ability. its just that it its
POORLY
implemented. like the Jagdpanther for OKW.
SOLUTION: Allow tanks in capture mode bee able to move and shoot it's turret at a decreased fire rate. PLEASE, JUST MAKE IT BE ABLE TO DEFEND ITSELF. that would suffice for now.
NOW FOR THE MOST USELESS OF THEM ALL!!!! KATYUSHA PRECISION STRIKE!!!!
Atleast Tripwire Flares only costs 10 munitions, this stupid addition to a otherwise broken unit costs 80 munitions I believe for FOURS GODDAMN ROCKETS
FOUR

?HOW DOES A ROCKET TRUCK EVEN HAVE PRECISION, WASN'T MADE FOR INACCURATE SCATTERING OF ENEMY FORCES?

SOLUTION: Replace it with and Idea of mine: Defensive Smoke Grenade: The Driver Suddenly Grows a pair and throws a Shock Trooper Smoke Grenade for when the brain-dead Grenadier squad also grows a pair with it's Panzerfausts.
Now that I shoved this 1 year old, cancer ridden problem to the forfront for the 57042386182640315013th time. What do you think is the worst vet ability in existence and how would you fix it?