So a lot of people want Afrike Korps / Italy to the game (they won t be good for late game and not eaven balanced)
Let's make a Look at Hungary.
Infnatry
-We had "border hunting divisions" like jager divisions called "Határvadász" They were elite infantry armed with rifles and machineguns and a lot of sniper rifles
http://karpateuropa.hu/wp-content/uploads/2015/12/hatarvadasz3.jpg
****Light vehicles****
They are the most famous light tanks, but we had a lot more
Medium Tanks
Turán I
It was an early war tank and its properties were like the Valentines and the pz38(t)
http://www.bibl.u-szeged.hu/bibl/mil/ww2/kepek/tanks/pics/turan1_3.jpg
Turán II
It has the same properties like the early models of the Panzer IV
http://oldforum.paradoxplaza.com/forum/attachment.php?attachmentid=114162&d=1409242976
-Turán III
It is like The late model panzer IV but with a bit stonger armor and a bit stronger main gun only 5 of them were built
http://www.wotinfo.hu/images/cikkek2/elemzes/turan31.jpg
http://www.wardrawings.be/WW2/Images/1-Vehicles(bis)/Hungary/Tanks/Turan3-43M/p1.jpg
-Nimród
It was the hungarian ostwind variant with better main gun but with worser armor
https://upload.wikimedia.org/wikipedia/en/f/f2/Nimrod_tank_WW2.jpg
Heavy Tanks
-Tas
Only one prototype was build in 1944. The prototype was destroyed by the americans druing a bombing. It is a bit stronger than panther it has stronger gun and stronger armor
http://vignette1.wikia.nocookie.net/fhsw/images/2/2b/44M_Tas.jpg/revision/latest?cb=20140726112405
http://makettinfo.hu/upload/201411/1539534_47138_172_HUNOR_PRODUCT_44M_TAS_HEAVY_TANK_9000_Ft.jpg
Anti tank weapons
-We had Pak 40s and zis 3 and there was 75mm at gun made by hungarians. i cant remember the name of it.
-44M kézi páncéltörő vető
The same like pzschrenk
http://p2.vatera.hu/photos/52/9e/6878_2_big.jpg?v5
Tank destroyers/ Assault guns
**Zrínyi I **
is like jgpanzer IV
http://www.tanks-encyclopedia.com/wp-content/uploads/2016/01/zrinyi1inthebackgroundz-1.jpg
Zrínyi II
is armed with 10cm main gun
http://www.bibl.u-szeged.hu/bibl/mil/ww2/kepek/tanks/rlg/pics/zrinyi2.jpg
Artillery and mortars
-We used mortars and artillery guns from WW 1 and what we recived from the germans
Guns
-Solothurn lmg
http://www.ww2incolor.com/d/838923-2/Magyar+katona+solothurn+m31
http://vignette4.wikia.nocookie.net/fhsw/images/d/d2/31m.jpg/revision/latest?cb=20140104111434
-Maschinengewehr (Schwarzlose) M. 7
https://s-media-cache-ak0.pinimg.com/736x/d5/68/a1/d568a1c6a738730fb8a17090a9b0f72b.jpg
Equipment given by the germans
Vehicles : Pz IV Tiger, Panther, Hetzer, Stug Sdkfz 251, Kübelwagen, Opel Blitz
Guns: Mg42, Mp40,Kar98:
Other: Mortars , Pak40 flak 36
Other Things
Our pilots were amazingly effective with our and the germa made aircrafts to
We had a tiger ace called Tarczay Erwin
We mostly fought on the eastern front and our most famous battle was at the Don river
Some famous photoes
http://i.imgur.com/B6Q9U0r.jpg
http://kapu.biz/kapu_files/tarcay.JPG
https://s-media-cache-ak0.pinimg.com/564x/44/b9/44/44b944097c661521232bcb683052b60d.jpg
https://s-media-cache-ak0.pinimg.com/564x/b7/7d/5a/b77d5ac8d37ae961f7a6cda4df45941d.jpg
https://upload.wikimedia.org/wikipedia/commons/9/9a/Bundesarchiv_Bild_101I-680-8282A-38A,Budapest,_Panzer_VI(Tiger_II,_K%C3%B6nigstiger).jpg
https://s-media-cache-ak0.pinimg.com/736x/28/de/74/28de74824cffa71f5b7de848d0052988.jpg
http://www.fortepan.hu/_photo/download/fortepan_3181.jpg
And a music with archives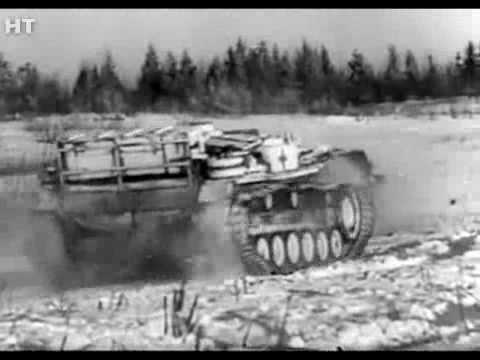 Thanks for reading it and vote it to be the next fraction in the game