This unit makes the SU85 completely unnecessary. Just lost a game mostly to this spam. OKW feel helpless enough against elite AI units spamming all over the map. This is a joke. Before anyone says I had an MG34 but of course it gets overwhelmed and stolen, as you can see. Too the point.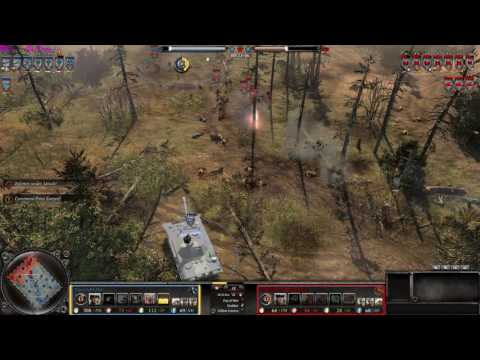 It pens the Panthers frontal armour faaaaar too easily and it is disgusting. No one can sit there seeing that footage and say otherwise. I'm sorry. The "SU-76M was effective against any medium or light German tank. It could also knock out the Panther tank with a flank shot, but the ZiS-3 gun was not effective against Tiger tanks." Relic does try to base the game on historical accuracy where possible.
Solution: Nerf this unit so it is only effective against medium armour and below. In addition to nerfing its range. Because it feels like it has the same range as an SU85. Its acquisition/rotation rate is also far too quick. And it is too cheap. A lot of problems.
I'm not recording that footage again and didn't realise, hilariously, that it recorded the mic (first time using Nvidia Geforce). So you can hear the anger of the moment as I watched the replay after the match for you entertainment. Please note the fog of war is off and at the point I was aware of him having just the one SU76.
Please tell me I'm not wrong here. Please. I was almost brought to tears.