Hi,
I've almost finished a Ostheer skin set I've been working on, but I've got a couple of issues with half-tracks making my life miserable.
My main problem is with the normal halftrack. When the light vehicle class is modded (even when it was only one unrelated vehicle) the canvas on the halftrack doesn't change accordingly when I upgrade to the flamethrower.
Before upgrade (correct):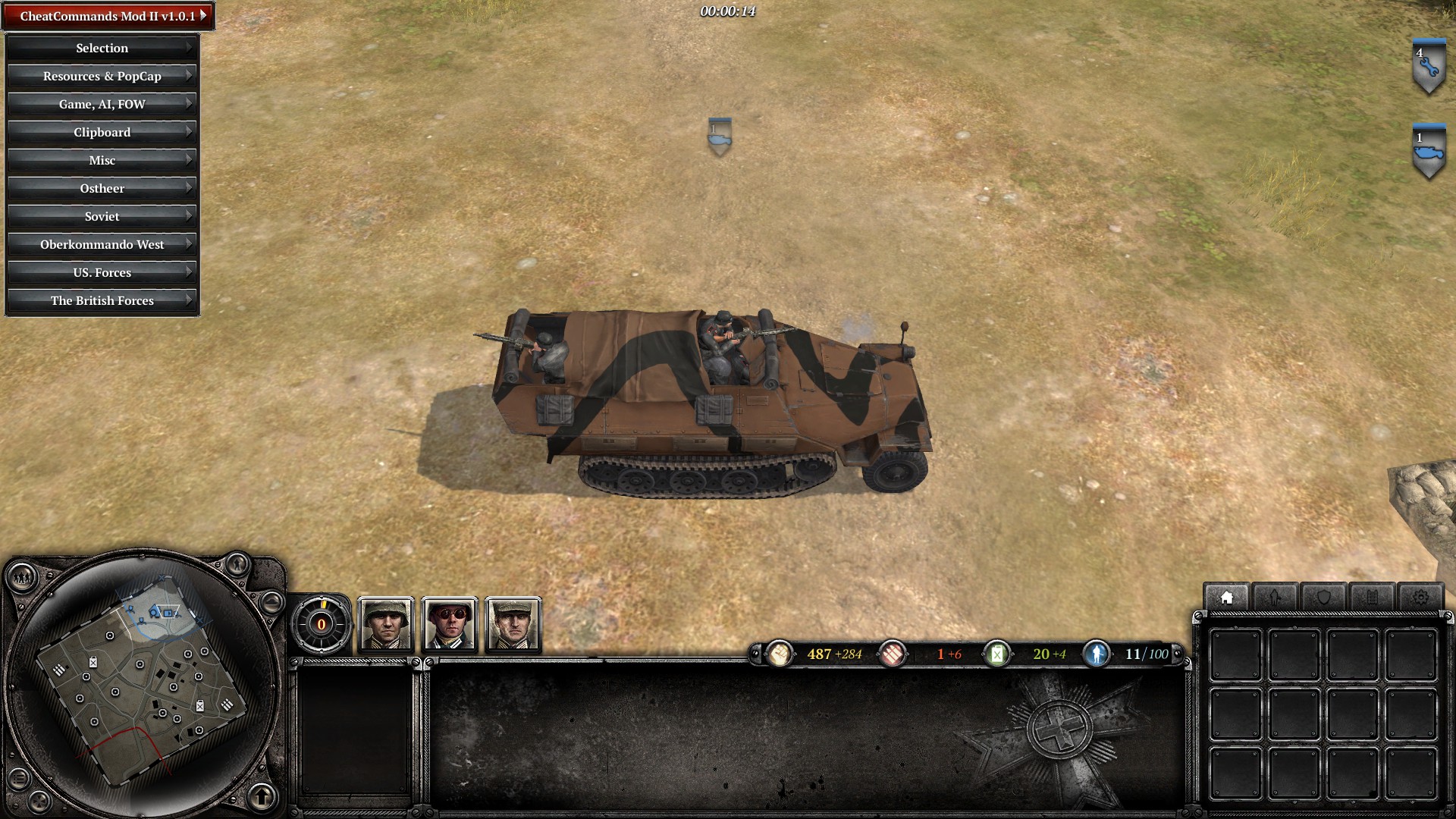 After upgrade (broken):

What it should look like:

A mod that only changes the 222, and yet still breaks the half-track canvas:

Has anyone else modded skins for Ostheer and encountered/found a way around this problem?
Thanks